STEEL REINFORCEMENT
SHAPE CODES
We have the most common types of shape codes available. The illustrations provided below will help to make your selection easier.
If you do not see the shape code required, please contact us to discuss your requirements.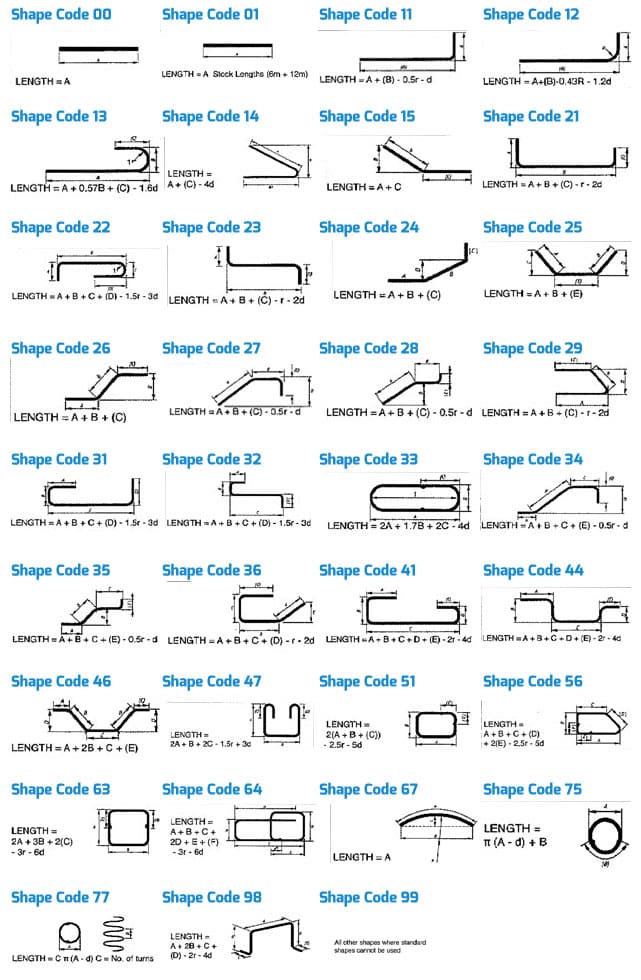 Shape codes are designed to save you time and money. By pre-fabricating your reinforcing steel, we can save you labour at the construction site.
Each of our shapes is made from the highest quality steel. They are bent and welded to meet or exceed all construction standards.
The shapes above are only the most popular and are ready for quick delivery.